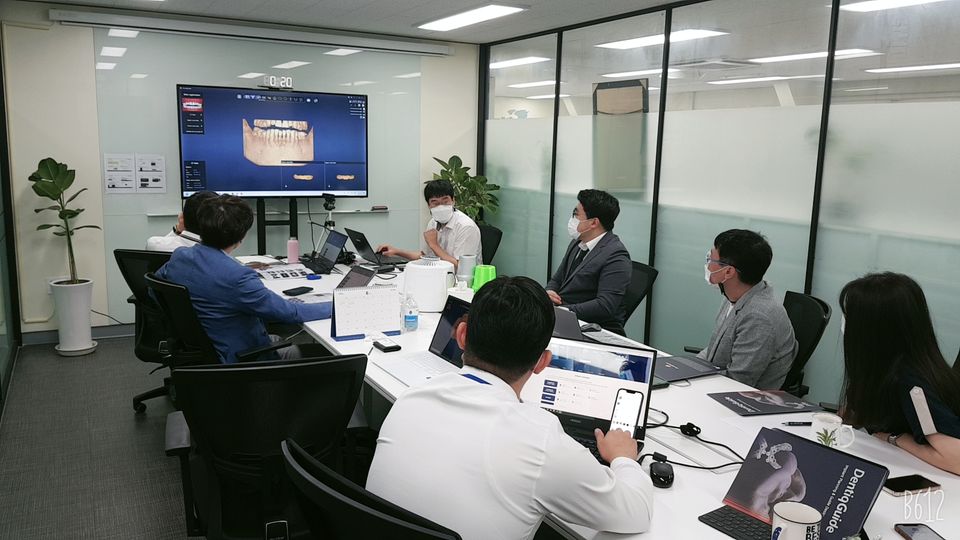 The Korean dental implant manufacturer, osteobionics initiates to build a implant planning service network incorporating DentiqGuide.
For the sake of successful launching, 3dii Tech Support Team gave educational presentation and demonstration to the marketing and sales staff.
We have a confidence that the unique DentiqGuide may share benefits not only to the implant manufacturers/distributors but also dentists, dental technicians, moreover digital dentistry family.
You can download the trial version of DentiqGuide and tutorial video clips to the following link.