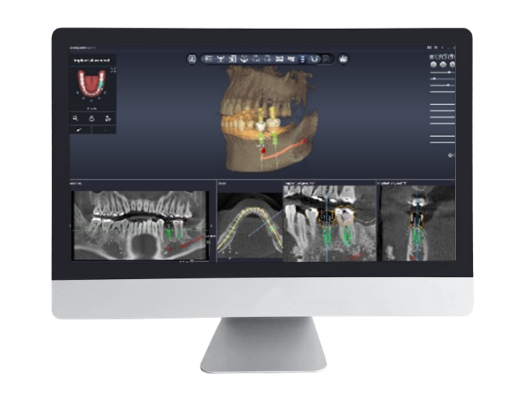 DentiqGuide is a dental implant planning and design software to perform implant
treatment planning & simulation based on prosthetics and design any surgical guides including even edentulous cases. 
Our implant planning & design software supports a variety of implant surgery cases for dental clinics and fully realizes open digital implant workflow for dental labs and vendors. This means you can offer your patients the best results.
Supports fast and accurate implant treatment planning, virtual simulation, and surgical guide design using high-quality 3D imaging, high accuracy alignment, and high performance of the digital design.
Provides flexible digital workflow stages that can be adapted to suit the user's purpose – Scan, Plan, Design, and Print.
Provides the advanced temporary crown design.
Support the various patient clinical indications including fully or partially edentulous cases.
Generation of 3D printing model base for pre-operative check the treatment planning.
Easy management of implant libraries, in addition to offer various implant libraries.
Economical software fee policy based on the pay-per-print payment model.
Quick installation and easy registration of software with the web-based licensing mechanism.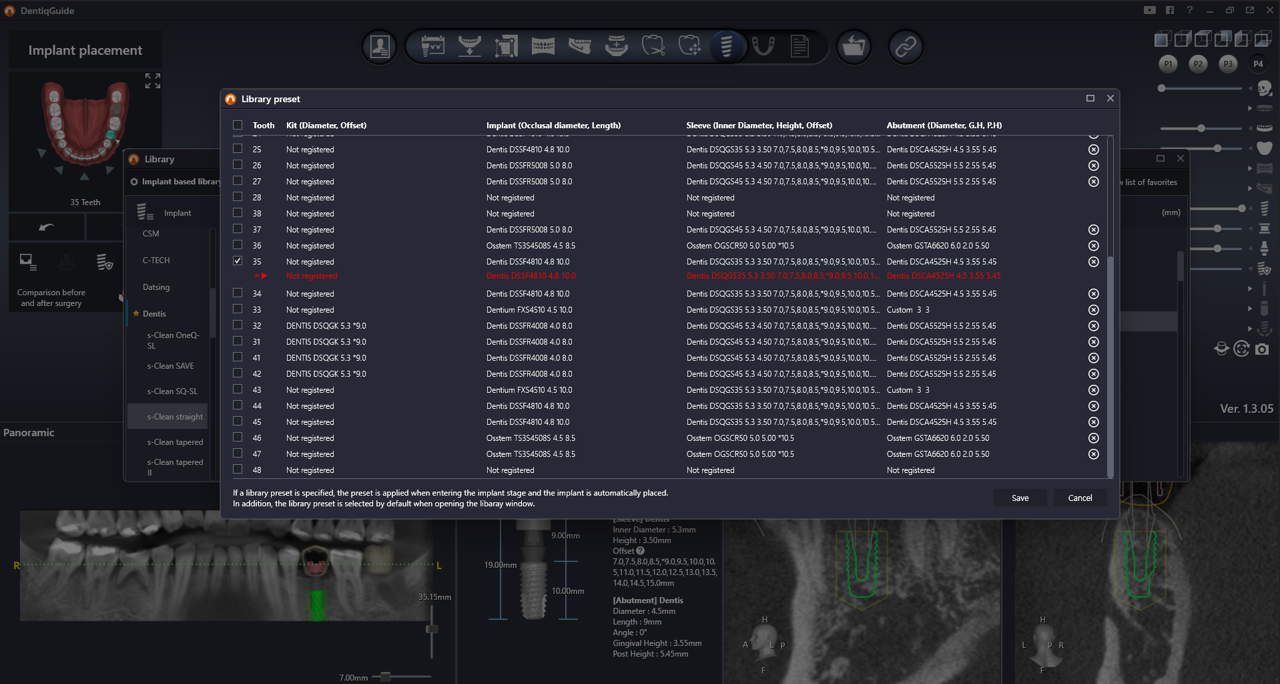 Implant, abutment, and sleeve that are frequently used for each tooth can be set, so you can simulate implant quickly and easily.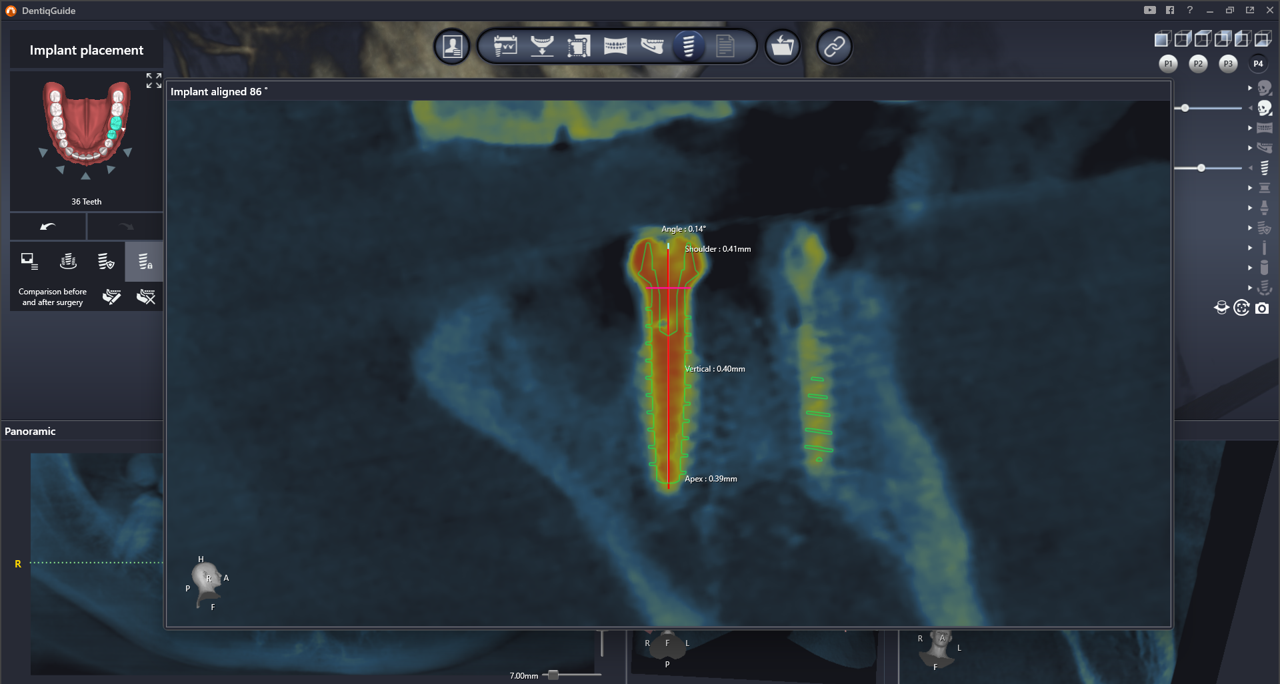 Pre-post Operative Surgery Analysis
Through CBCT registration, the distance and angle difference between the simulated implant and the actual implant are automatically calculated.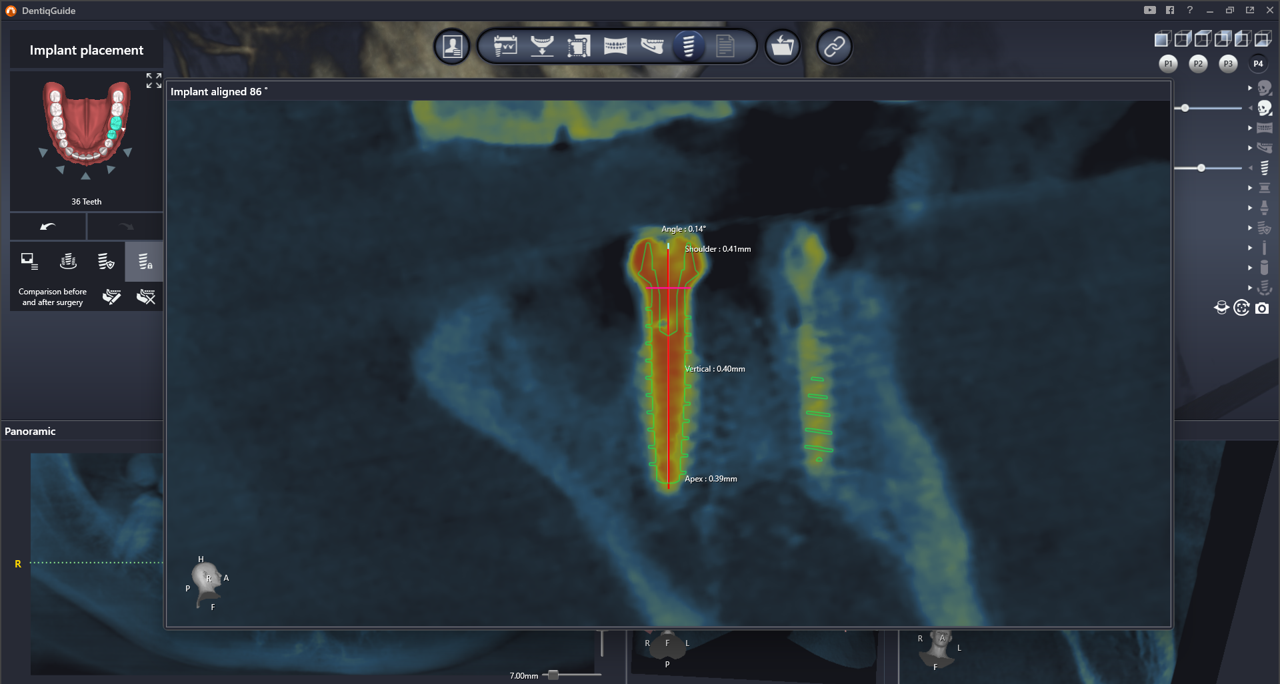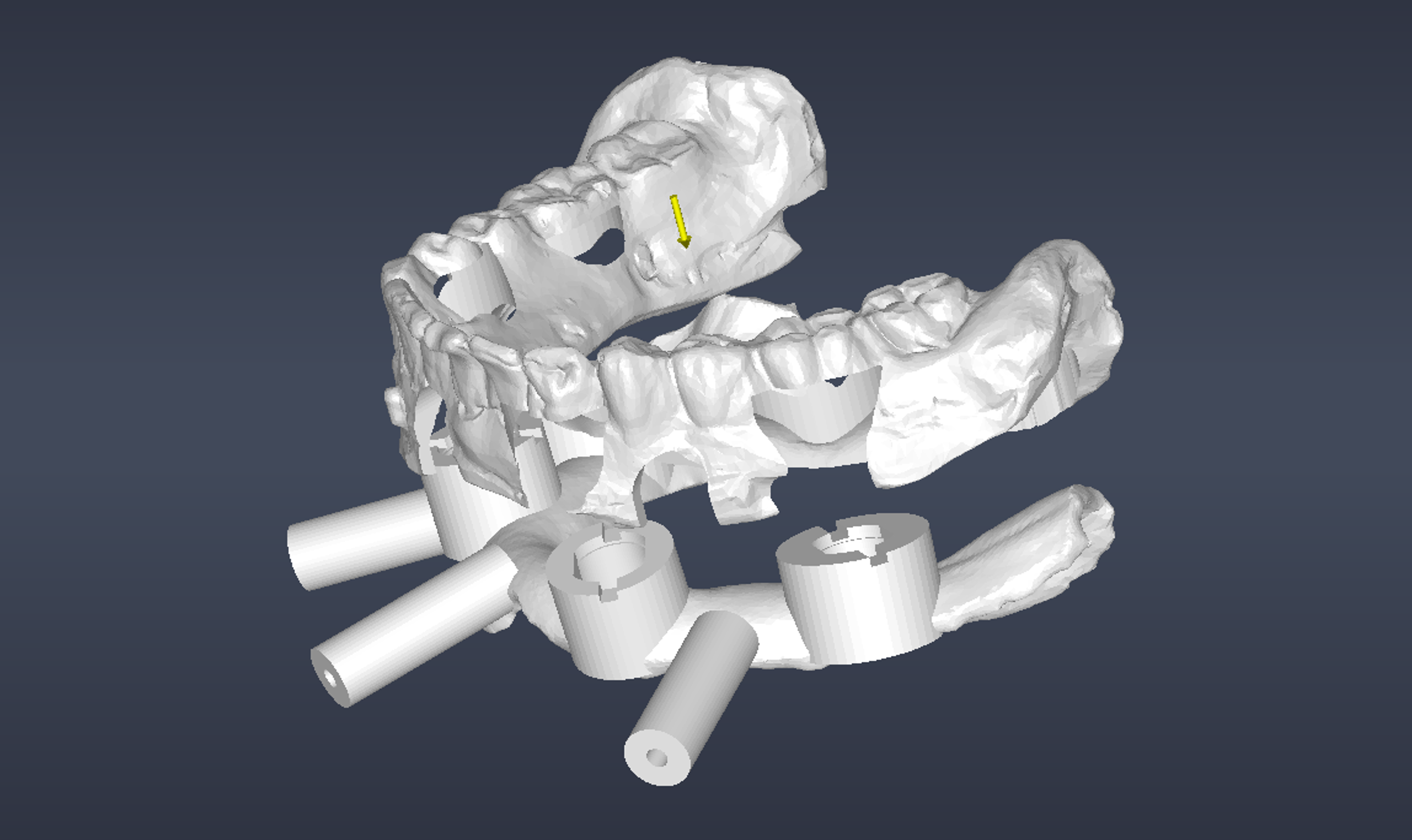 User can use two-piece guide such as occlusion guide and surgical guide, it help and makes edentulous case surgery more conveniently and accurately.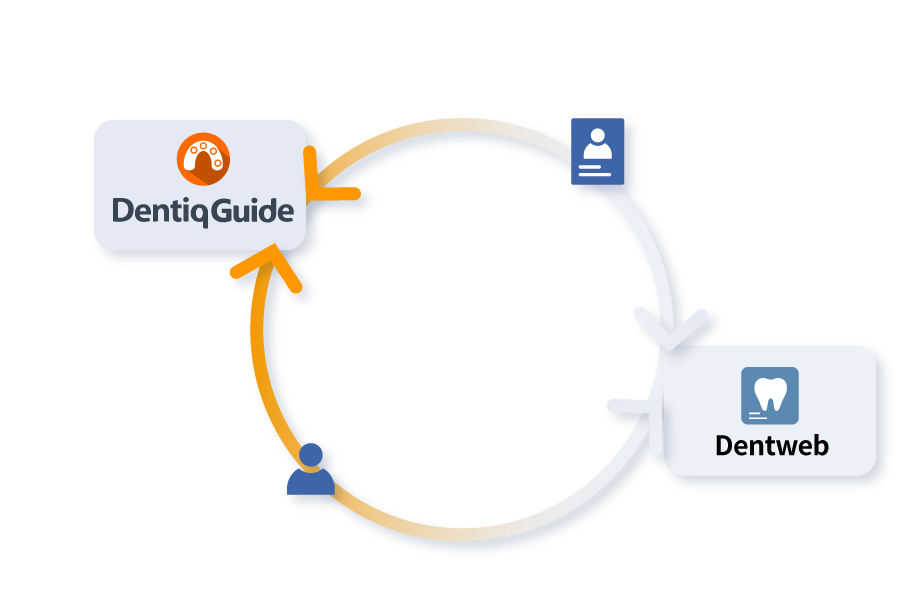 Interworking of DentiqGuide and PMS
Patient management has been simplified through linking patient information and image data.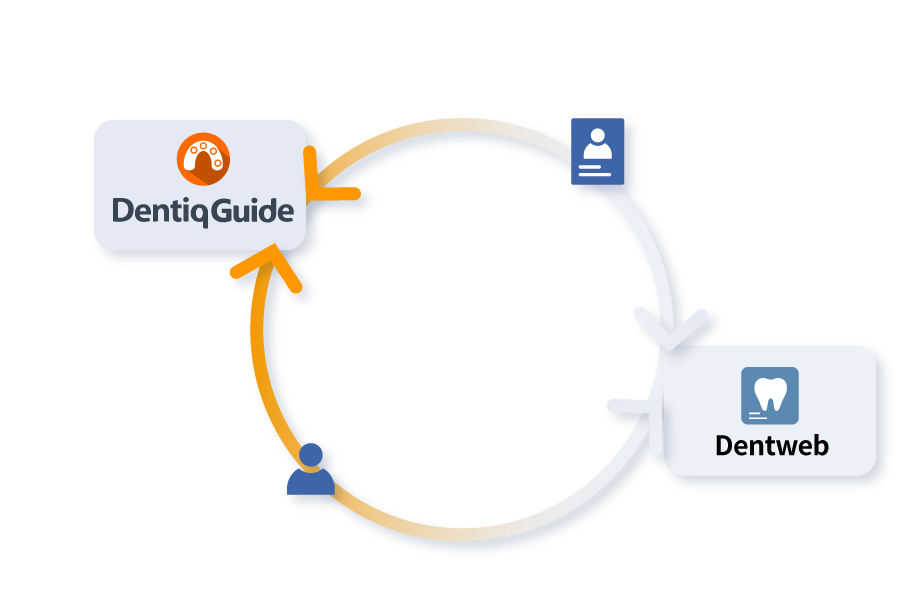 ※ The surgical plans and setting value in v1.3.05 and v1.3.04 are not compatible.
Interoperability with global web service platforms that allows dental clinics to order guide design and print offerings to dental labs.
Support of various types of assembled guide for more accurate implant treatment of the fully edentulous case.
Open, Flexible, and Secured Implant Dentistry Workflow
Easy & quick to make your workflow without limits to the implant vendor or Labs.
User-friendly interface that makes users have less learning curve.
Open type software which makes almost all types of data and libraries.
End-to-end service offering with the cloud service platform named DentiqLink.
Prosthetic Driven Implant Planning & Guide Design
Implant planning and guide design/production in collaboration with your lab for better implant dentistry. 
Full Ranges of Clinical Cases
Guide design functionalities for Single, multiple or fully edentulous implants cases.
CAD design functionalities for temporary crown design.
Cost-Effective Licensing & Payment Model
Free to download and install software.
License-Credit policy bases on pay-per-design model.
No additional module update fee.
No need to spend additional fees such as high-performance computer or laptop.